I'm a smoke-induced asthmatic who loves hiking, camping, and sitting in front of a bonfire. And over a decade of camping and building outdoor bonfires has proven to me that the smoke knows this; that's why it picks on me and follows me everywhere. It wasn't until a trip to my dad's house that I was exposed to the smokeless outdoor fire pit. It has revolutionized my ability to socialize over the warmth of crackling flames, thus I decided to search for the best fire pits available, and Flame Genie vs Solo Stove stole my attention. Here, read how they compare and why I like and dislike about each.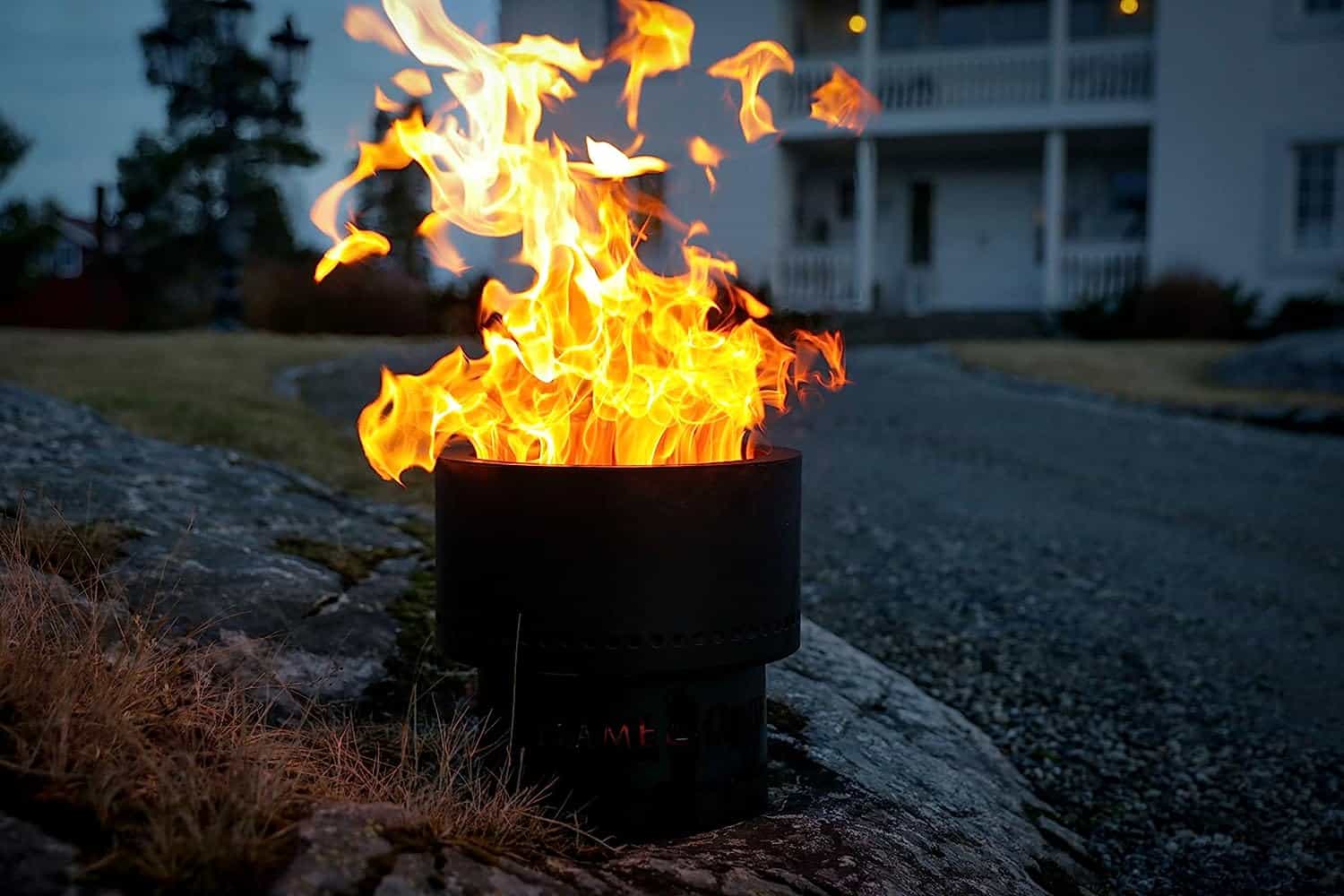 My Bottom Line Up Front
The Solo Stove is a much better option for those who want to sit back and relax in front of a fire without having to babysit it. The only real reason to consider the Flame Genie over the Solo Stove (any of the three models) is if you need to use/prefer wood pellets for camping or spark control.
Main Differences between Flame Genie vs Solo Stove
The main differences between Flame Genie vs Solo Stove are: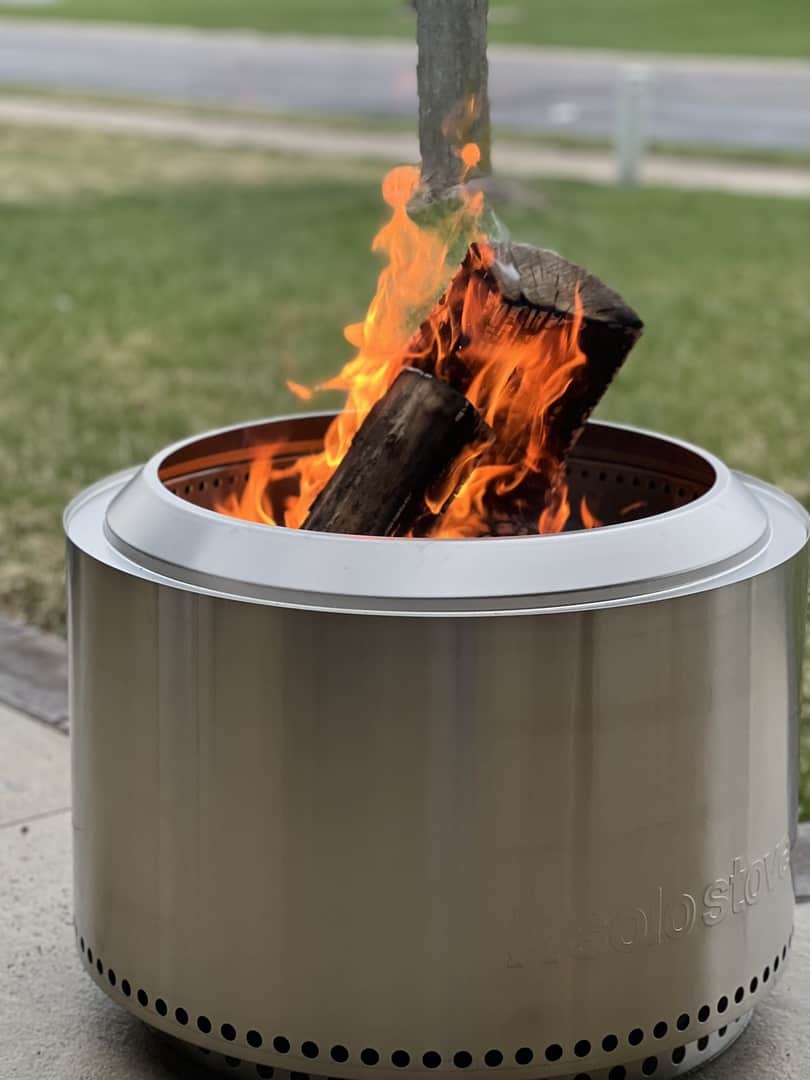 The Flame Genie starts burning hot after about 15 minutes, whereas Solo Stove takes twice as long.
The Flame Genie uses wood pellets, whereas all three Solo Stove models use wood.
The Flame Genie is 12 inches tall and 13 inches wide, whereas the portable Solo Ranger (the smallest of the Solo Stove line and, therefore, most comparable in size) is 15 inches wide and 12.5 inches tall.
The Flame Genie is available on sites like Amazon with quick shipping, whereas the Solo Stove models take a few weeks to arrive.
The Solo Stove comes with accessory options, including the base plate and ash pan, whereas the Flame Genie does not have any accessories.
What Makes a Superior Stove?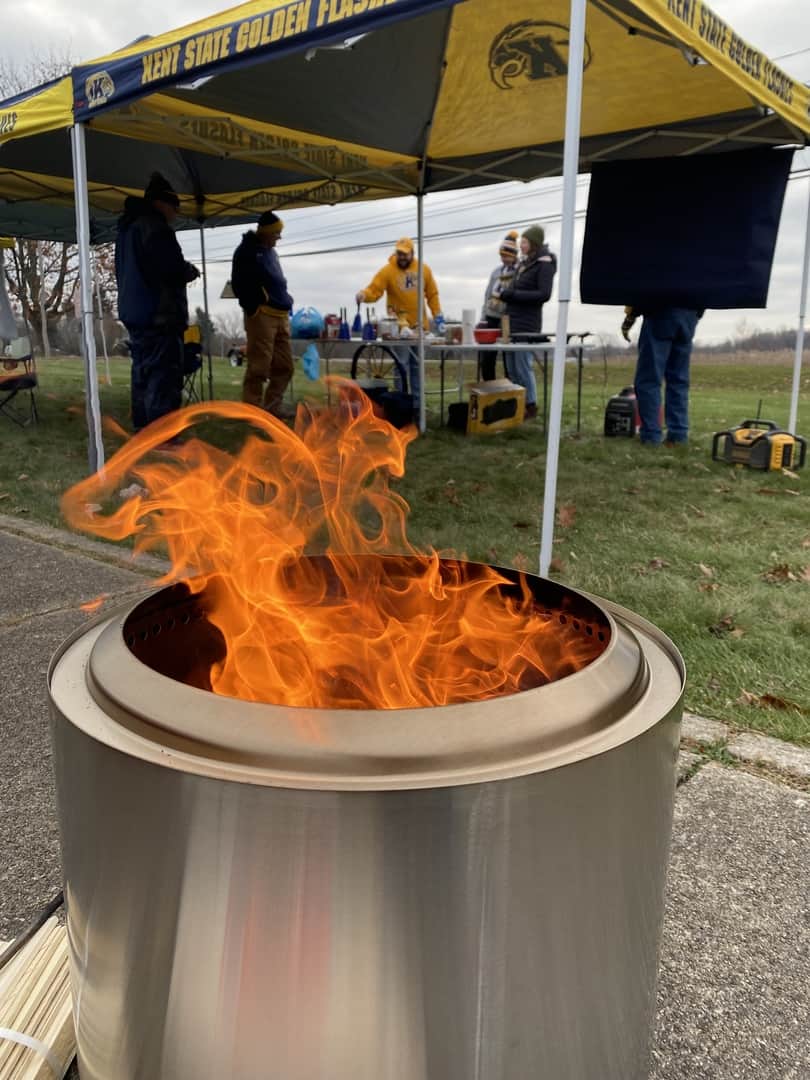 I've owned just shy of a dozen fire pits and camping stoves over the years. Some of them I choose because they are Compact, and I can take them with me on vacation for cooking and relaxing. Others I pick to be a permanent addition to the home around which we can socialize.
But what makes a superior stove?
How well it functions
How cost-effective it is long term
How easy it is to maintain
With smokeless designs, they generally function the same way.
How the Smokeless Pits Work
While each model uses a different fuel source, they rely on the same method for smokeless heat. The gravitational burning system creates air between the inner wall and the outer wall. This air gets pumped up and released through the holes along the top of the Interior ring. This causes secondary combustion at the top, which burns what would otherwise be released as smoke.
Beyond the basics of how they work, you still have to look at how well each model functions, whether it produces adequate heat for you and your company to stay warm, whether you have the option of cooking or roasting marshmallows around the campfire, and how easy it is to get started or clean up when you're done.
So let's look at all of those.
Solo Stove
Solo Stove comes in three sizes:
Yukon (the biggest and best for a permanent setup in your yard)
Bonfire (can hold logs up to 16 inches, so make sure you have a saw handy)
Ranger (perfect for portable campfires)
The Ranger is the only one that has a comparable size because it is the smallest, and the Flame Genie is quite small, but for the sake of argument, all three function relatively the same; they just differ in terms of their size.
I keep the Bonfire on my upper patio most of the time, around which we can easily assemble chairs for whoever shows up.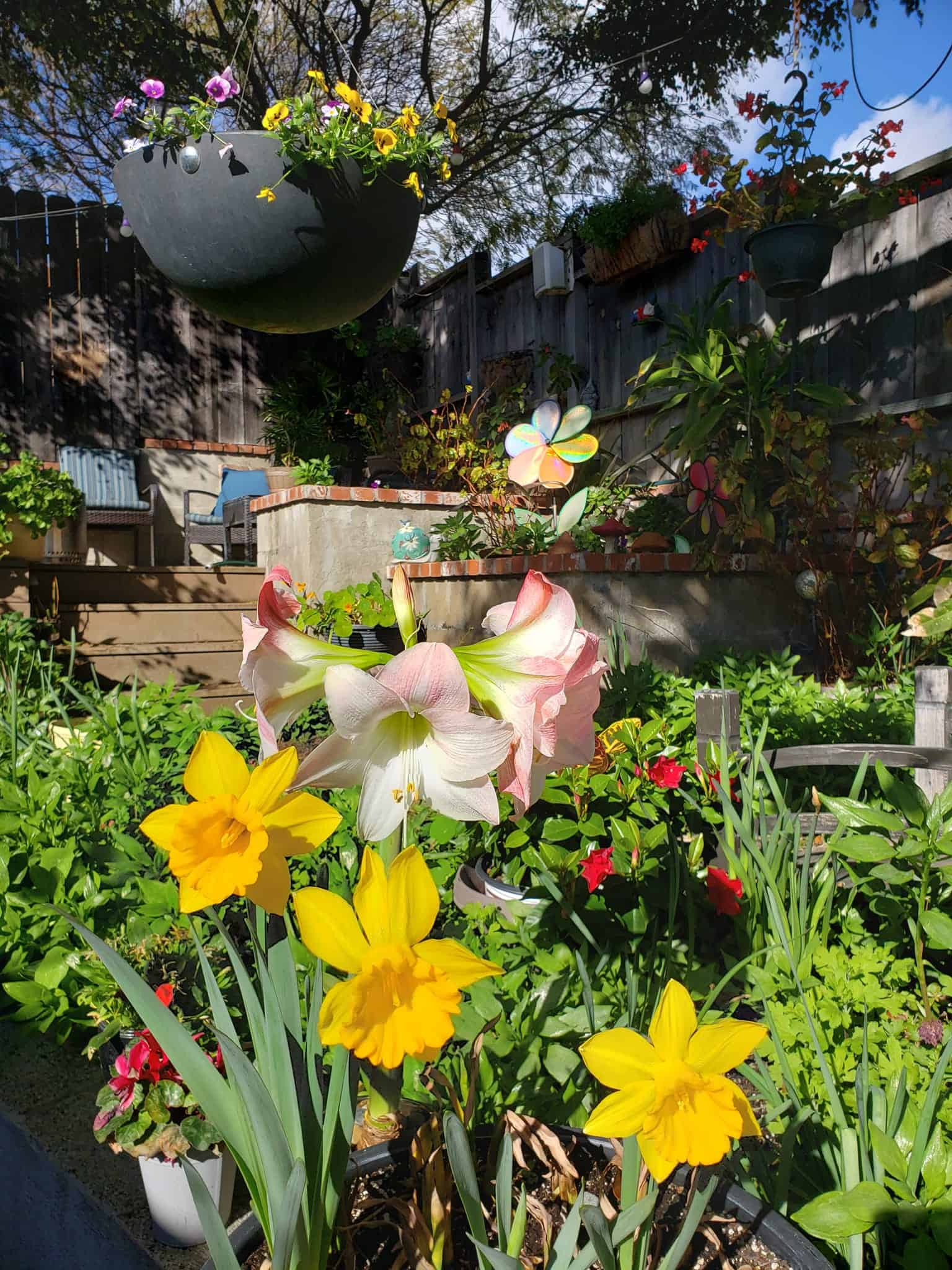 Solo Stove uses regular hardwood to burn a smokeless fire. This means you can get wood from anywhere, but if you travel with it, you'll probably have to buy wood locally. You can also use just about anything to start your fire, like dry kindling, scrap yard clippings, fire-starting logs or sticks, and even a bunch of paper.
Most of the time, I get my fire started by burning all the address labels and other paper recycling (ink free) from around my house. Then I burn whatever tree limbs or yard waste I recently cut.
When to Consider Solo Stove
All three models of Solo Stove have much better functionality. They are easier to clean as long as you buy the ash pan, they burn longer, they are easier to maintain, and you can pick the size you want for travel or permanent fire pits.
I have had my Bonfire for over 6 years, and it has worked perfectly every time with next to no maintenance and very little cleanup.
Pros and Cons of Solo Stove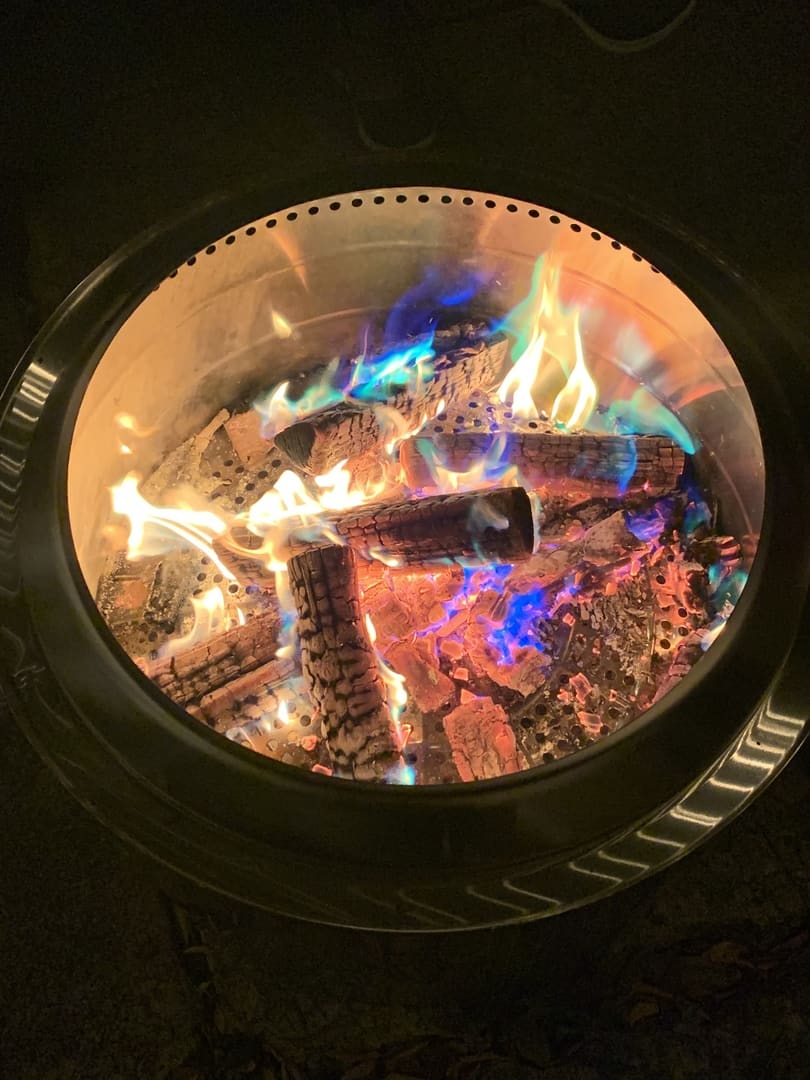 Pros
The outside (so far as I've tested over the last six years) never gets hot enough to melt your shoes.
It burns hardwood, green wood, and just about anything else you throw in there (Note: Courtesy of my father, I can attest that it will burn beer cans, though I would advise against it).
It gets really hot and stays burning for about two hours once you fill the Bonfire (longer with the Yukon, less with the Ranger).
Cons
A lot of the warmth goes up, not out, so you will enjoy the heat more if you are standing or have raised seating around the pit.
Flame Genie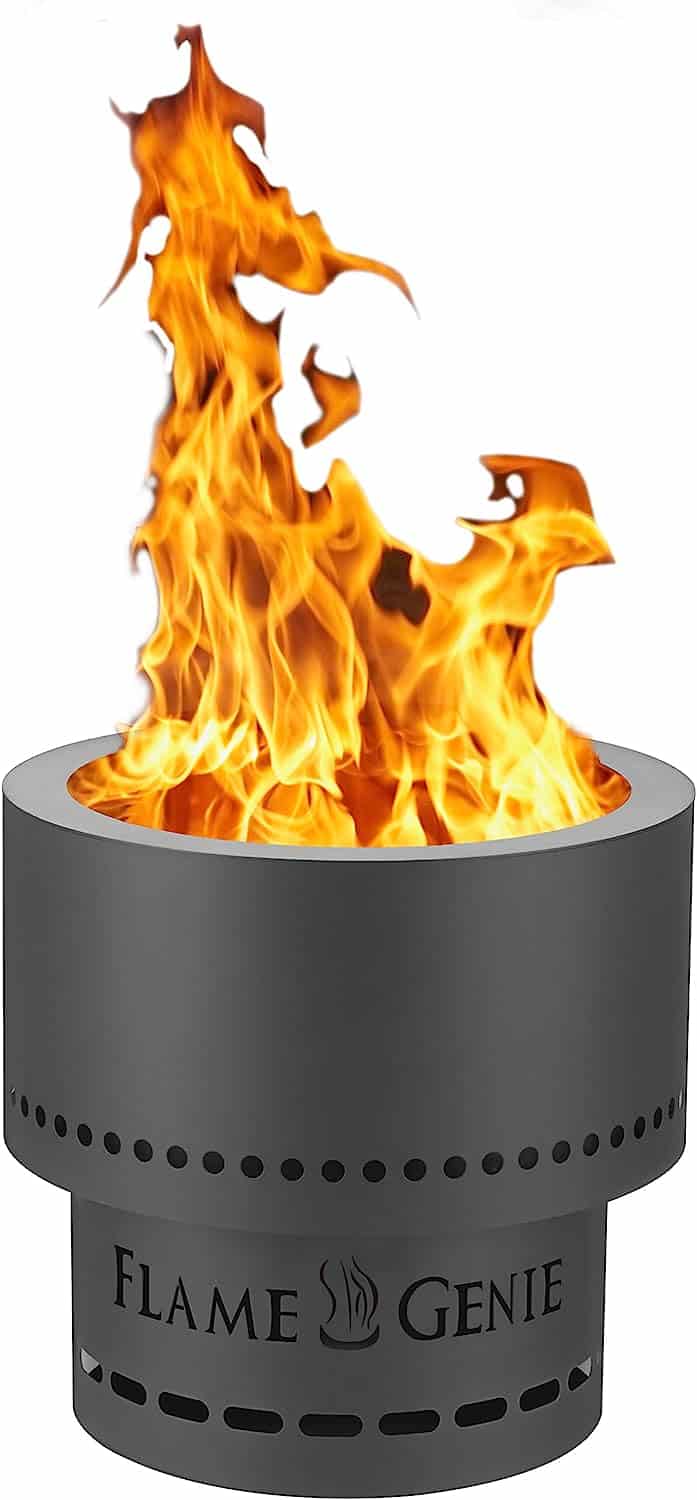 The Flame Genie is a compact, portable fire pit that relies on wood pellets. I only learned about wood pellets a few years ago when my father-in-law started smoking his own meat.
Wood pellets look like the pellets you would feed a pet rabbit, but they are very compact and dry, so they catch a lot sooner, reduce smoke, and result in limited ash once everything has burned down.
I've used wood pellets, and while they work just fine, I don't really like that you have to buy separate pellet gel to get things started. I would rather grab whatever crumpled-up recycling I have and a generic lighter from Walmart whenever the mood strikes.
But I think the worst thing about this particular design and having to use wood pellets is that once you get the fire burning after about the first 15 minutes, you still have to add a handful of wood pellets every 10 minutes to keep the fire going so someone has to constantly monitor, you can't just sit back and watch it burn.
When to Consider Flame Genie
The Flame Genie is a great investment for people who want a wood pellet fire pit that they can bring camping. Solo Stove makes a camping stove, the Ranger, which is almost the same size, but it burns wood, and in some RV parks and campsites, you can't have something that burns wood and produces a lot of smoke or that leaves any evidence behind like a ring of charcoal.
In this specific circumstance, the Flame Genie is the better of the two because it burns wood pellets.
Pros and Cons of Flame Genie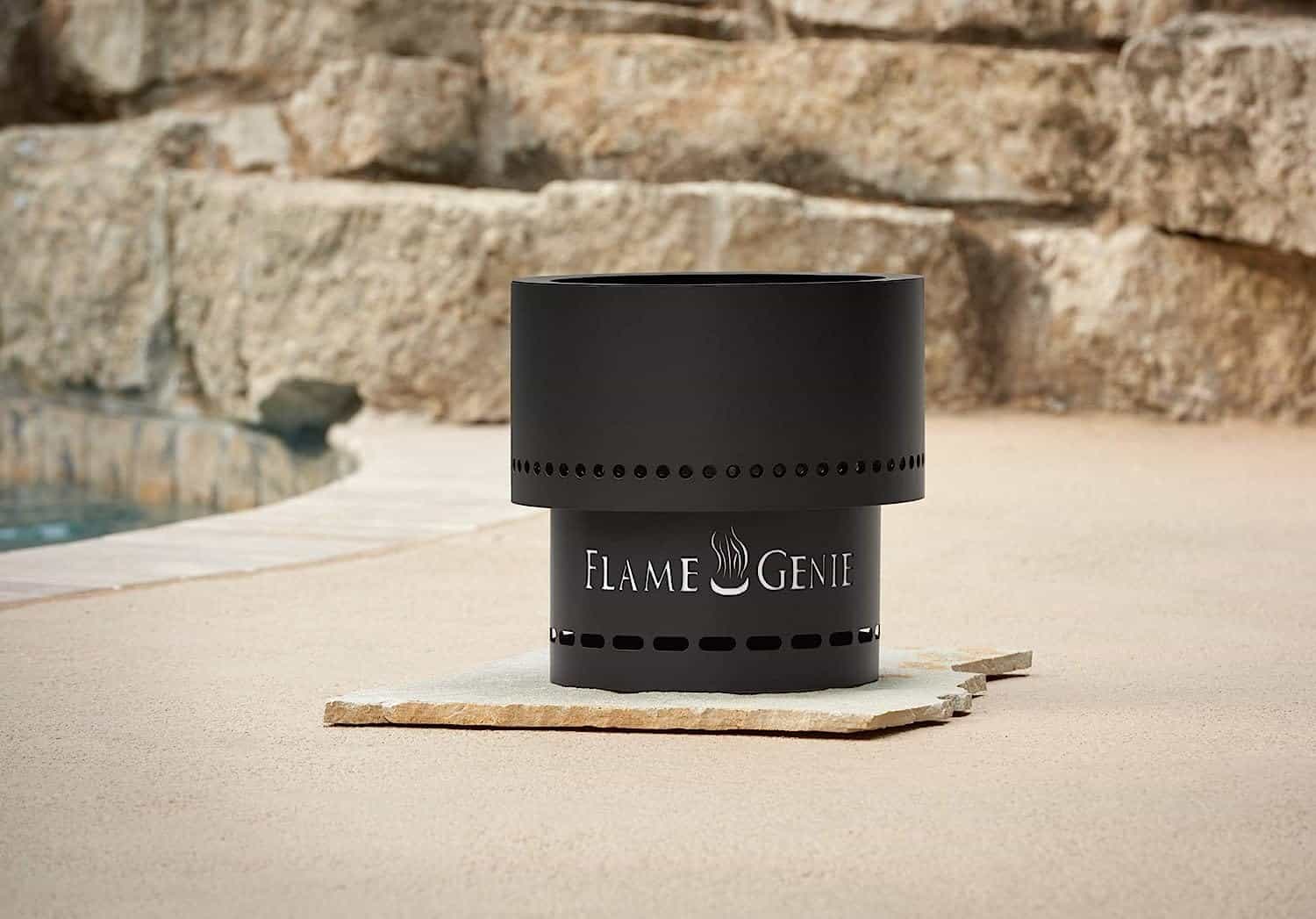 Pros
Due to its size, you only need about a few pounds of wood pellets to generate a nice fire for a few hours.
Wood pellets are relatively cheap, with a 40 lb bag less than $10.
Wood pellets don't present sparks like regular wood, which is great for people in a high-fire-risk region.
Cons
It is small and compact, which is great for camping or other vacations, but you don't have comparable options like the Yukon Solo Stove model.
Wood pellets still require pellet gel to ignite rather than lighter fluid, so you have to invest in additional, very specific tools to get your bonfire going.
It is far too small to cook on, even marshmallows (unless you go one at a time).
Tip: If you already have a fire starter log, you can shave or cut small pieces of that and toss them into the fire pit to get things going. Just be sure to use a match and after you strike it, leave it on top of one of those pieces.
Alternative Products
Not sold on either? Check out these other options:
| | | | |
| --- | --- | --- | --- |
| Model | Similar to… | Biggest downside | Material |
| Breeo | Similar to the Solo Stove (Yukon), so it is better for people who want a sturdier version of the Solo Stove. | It weighs about fifty pounds and isn't portable. | 304 Stainless Steel on the entire unit (unlike the Solo) |
| Craftsman | This is similar to the Solo Stove, but much cheaper. So if you want to save money, this is an option. | There are no accessories you can get with it. | 304 Stainless Steel |
| Biolite | This is most similar to the Flame Genie because it burns pellets but it is better because it is bigger and burns longer. | It can't be left outside because of the finish. | Stainless steel (some options have a powder-coat) |
FAQs
Question: Should I Use Duraflame Fire Logs in a Solo Stove?
Answer: Manufactured items like Duraflame fire logs and other fire starter packs can be used. However, these items usually produce more smoke than aged hardwood, so you might notice extra smoke when your fire is burning. And once you get it started, switch to hardwood. For the Flame Genie, you can break up a fire log and use it to start the fire but only on top of the pellets. 
Question: Can I Put My Flame Genie or Solo Stove on My Patio?
Answer: The Solo Stove comes with a fire pit stand as an accessory. It is a simple metal ring that you put underneath when you place the stove on a patio or other finished surface. I have a lot of decorative concrete, and I always use the stand as a safety measure to avoid damage to the concrete.
The Flame Genie has a stand built into it, so you can safely put it anywhere.
Question: How Do I Start a Fire with the Flame Genie Pellets?
Answer: You fill the inner burn chamber with pellets so that they make a nice coating along the bottom. You can use a fire starter log/sticks/kindling or pellet gel on a few of them, but I would advise against dowsing the entire chamber. Carefully light a few of the pellets with the pellet gel or a match and enjoy.
Bottomline: Why Solo Stove Outshines Flame Genie
The Solo Stove is significantly better than the Flame Genie because of its capacity. Flame Genie might try to copy the location of the air holes, like holes on the base, bottom ring, and top ring, but the capacity falls short.
Read More:
• Best Fire Pits That You Can Actually Cook On
• Best Places to Buy the Solo Stove Online
Here are how some other brands compare: