In our experience, the Solo Stove tends to produce a more impressive fire, but that doesn't necessarily mean it's the better of the two…for you. Breeo's cooking platform offers a great alternative to grilling along with its very nice smokeless fire pit performance.
The simple and rugged design of the Breeo is built for the elements and still puts on quite a show in the way of fire. Let's dive into the comparison between Breeo smokeless fire pits and Solo Stove!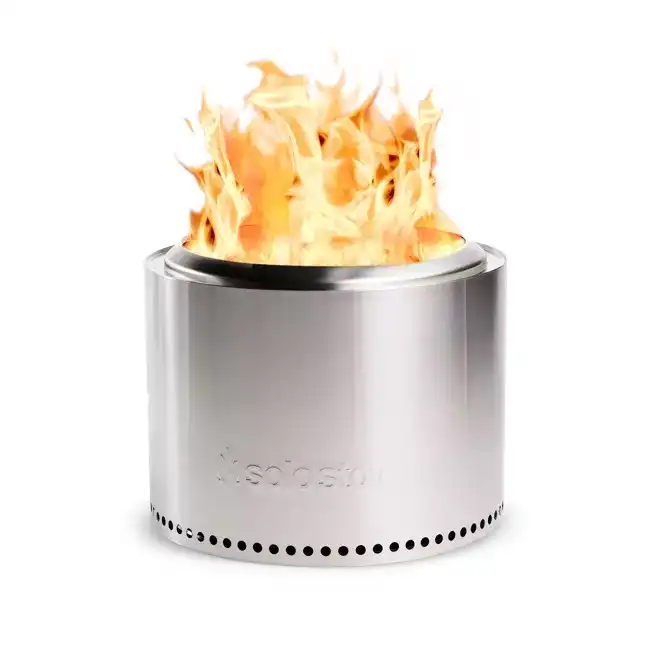 Bonfire 2.0 | Solostove
Fire pit built for the backyard and beyond. Easily light up smokeless fires anywhere life takes you.
Check Price
We earn a commission if you click this link and make a purchase at no additional cost to you.
How Do Breeo and Solo Stove Produce a Smokeless Fire?
Truth be told, these stainless steel fire pits are not 100% smokeless – call it 95% smokeless once the fires are up and going. They work by providing additional oxygen to the fire from the base. This, in turn, creates a hotter burning fire where the additional wood particulates get burned up before being released into the air.
The Breeo accomplishes this by using their X-Frame design, which has 4 pieces of square steel tubing arranged in an 'x' shape. Slots are cut into the side of this square tubing to allow oxygen to be pulled from the ground below.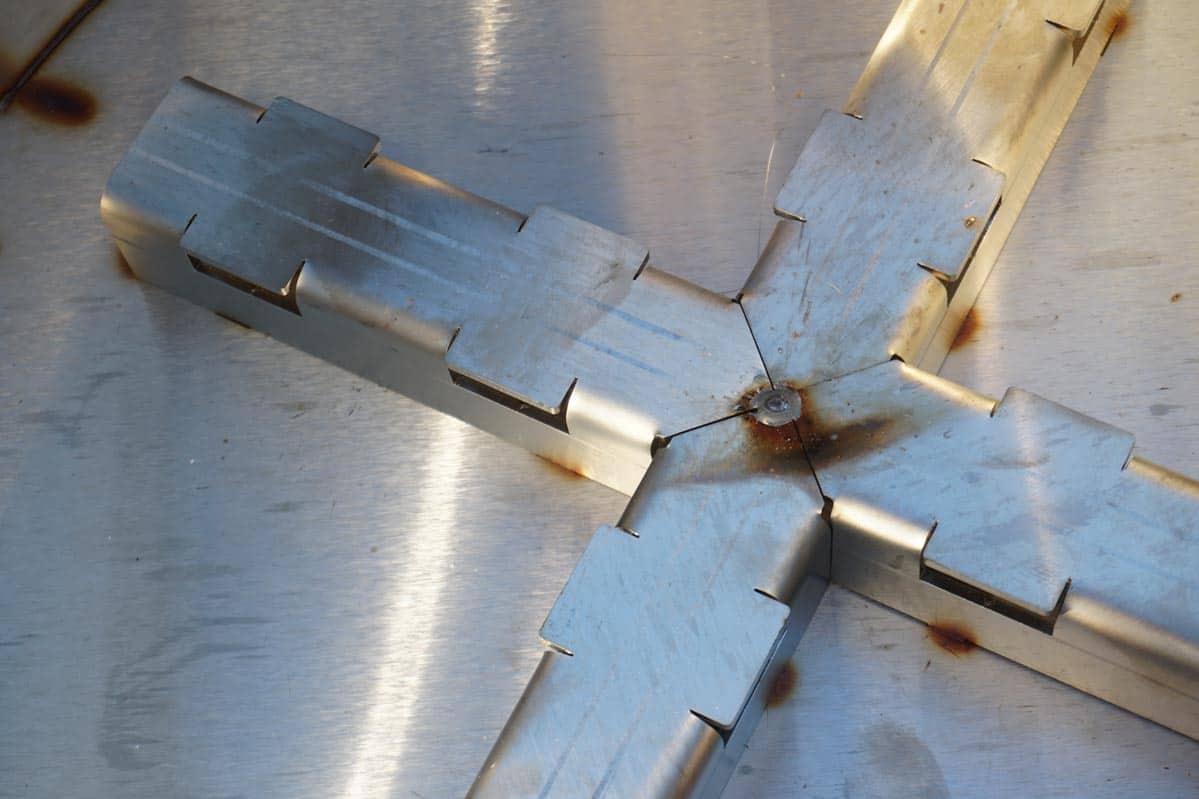 Nicely tacked welds, and a thick gauge steel help ensure this will stand up to years of use. The Solo Stove accomplishes this by using a perforated dome on which the logs sit. Again, these holes allow the fire to pull oxygen from the space beneath it to feed the fire.
Each has their own pros and cons. What you need to know is that there is a trade-off between performance and longevity.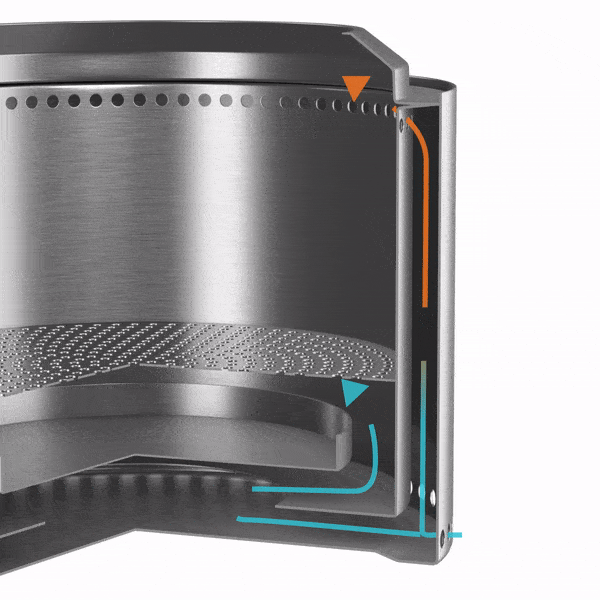 Air flows in through the bottom is heated up, then pulled through the top for a secondary burn. The Solo Stove has already had a revision to the design because of failures with the perforated grate. The good news is that they continue to work to create a great fire pit.
The Breeo stove offers more structural stability for the air flow underneath and likely will last longer. While both create impressive fires, the Solo Stove is slightly better performing, based on our experience. More oxygen is fed to the fire because of more significant airflow.
Breeo Line Up
When it comes to a cozy setup, one you want to relax next to at the end of a long week and cook dinner on, the Breeo smokeless fire pit is the go-to choice! With a lineup that offers the basic smokeless setup with a full-on heavy-duty cooking station, Breeo has you covered for an easy install and attractive setup.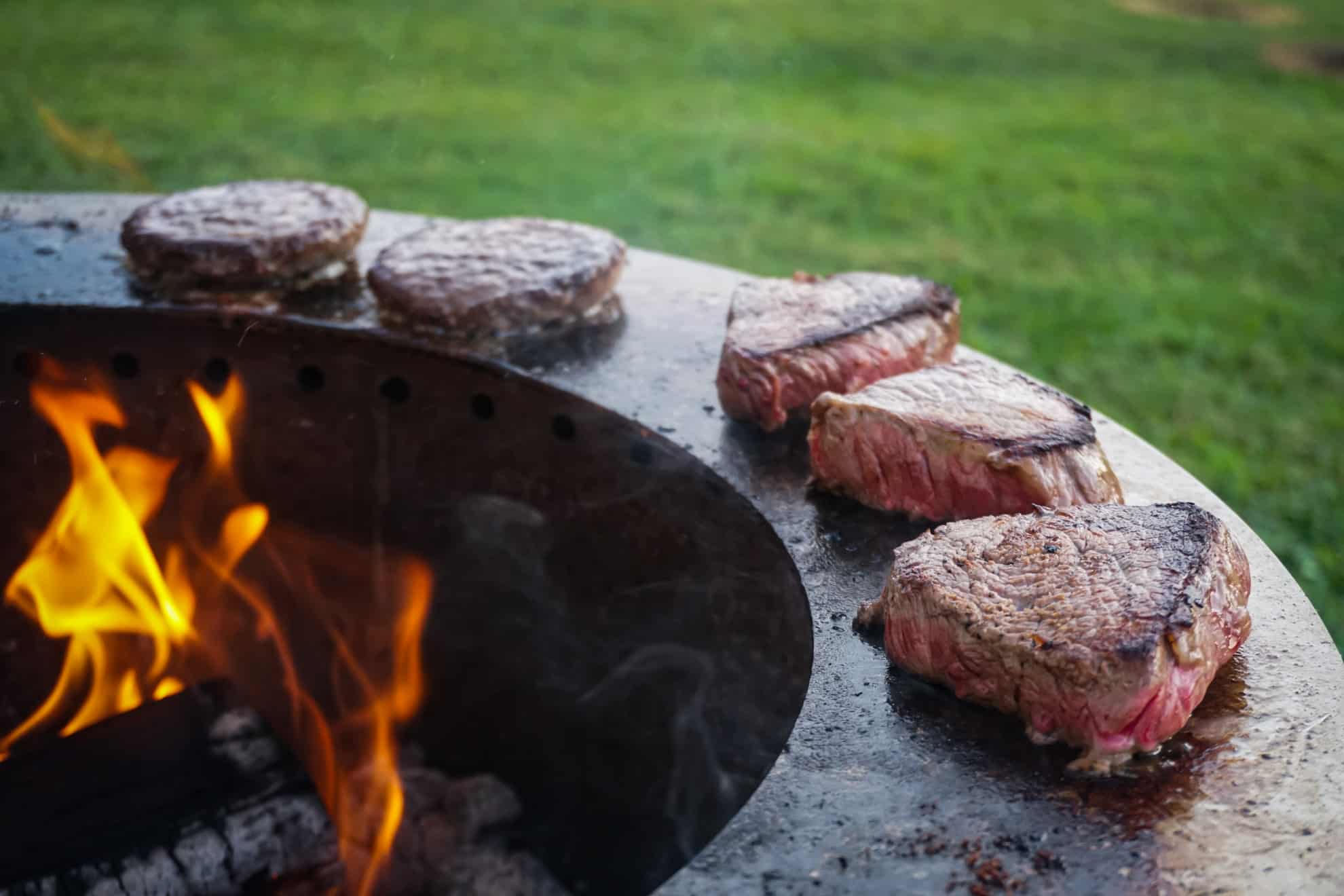 Breeo builds two models: the X-Series in 3 sizes and the Luxeve. The flagship product that Breeo is most known for is the X-Series line of fire pits that offer a stainless steel sear plate built right into the top of the fire pit.
Burgers and steaks can be cooked directly on the metal sear plate. Generally speaking, Breeo fire pits are far from portable and are meant to be the backyard's go-to spot!
Solo Stove Line Up
Solo Stove has a much larger lineup than Breeo due to its variety of categories.  These cover campfire stoves, grilling accessories, and now, as of 2022, the Pi Pizza Oven. Solo Stove's offerings are lightweight and great for portable options like RV'ing and tailgating.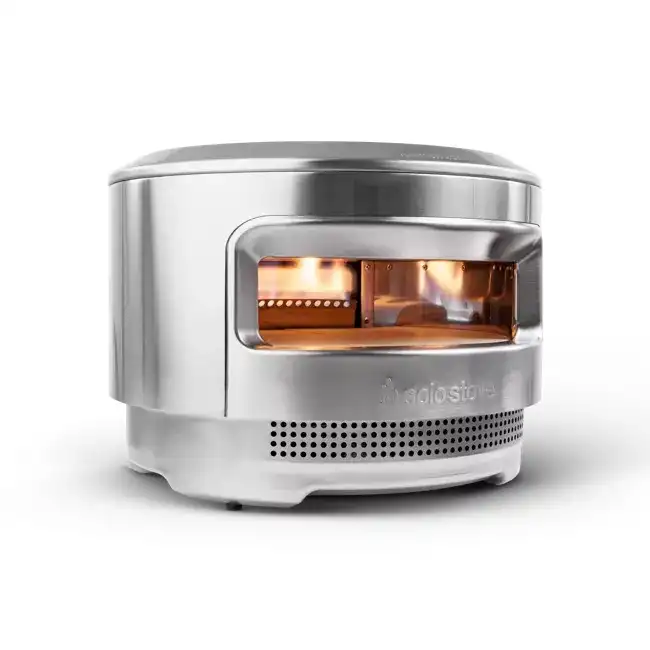 Pi Pizza Oven | Solostove
The pizza oven for everyone. Make wood-fired pizzas that impress, or bake with propane by adding on the gas burner.
Check Price
We earn a commission if you click this link and make a purchase at no additional cost to you.
The fires produced by the Solo Stoves are impressive and warm! Solo Stove's most popular products are their Ranger, Bonfire, and Yukon fire pit lines that come in small, medium, and large size respectively.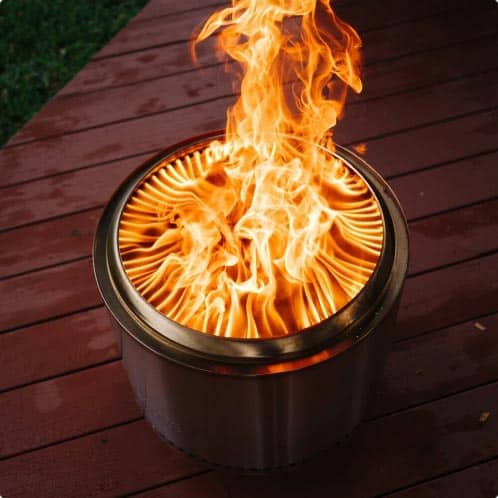 CAUTION
The fires in each of those fire pits are elevated well above the ground and are generally considered safe for use on decks, grass, and treated concrete. However, with any fire pit, it is recommended to use a heat shield with concrete pavers to help further dissipate heat and protect the ground or deck beneath it.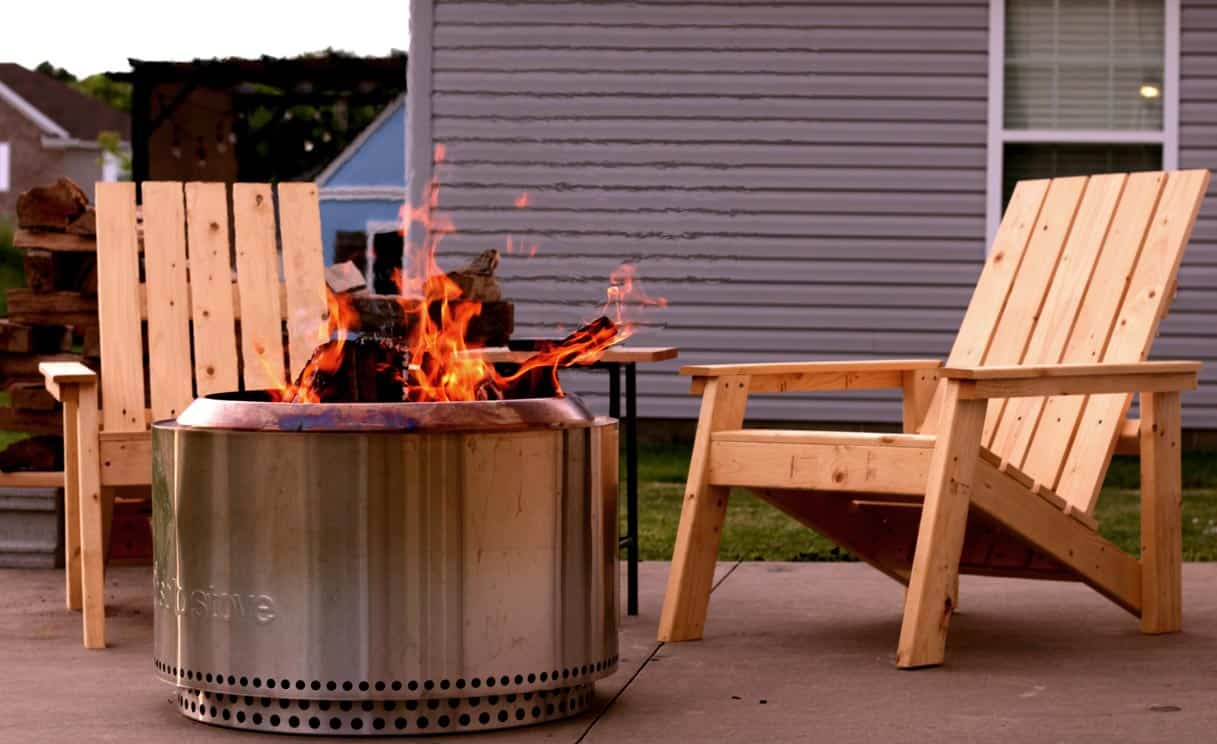 Solo Stove offers 3 smokeless, stainless steel fire pits ranging from small to large.
Ranger is the smallest.
Bonfire takes the middle position.
The Yukon is the largest.
Breeo does not have an offering in the 'Ranger' size. The X-Series comes in 19", 24", and 30″ models. The Breeo X-Series 19 is comparable to the Solo Stove Bonfire.
Here is a quick look at the Ranger from Solo Stove: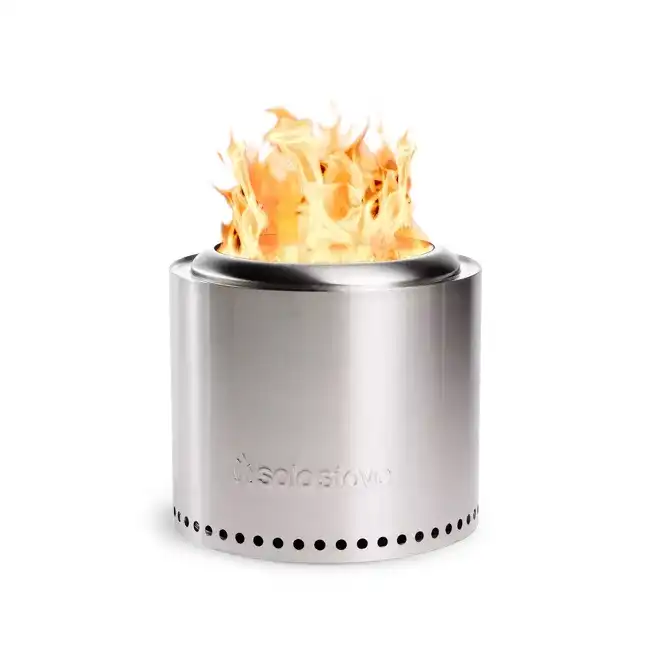 Ranger 2.0 | Solostove
The fire pit sized for every adventure. Easily light up a smokeless fire anywhere life takes you.
Check Price
We earn a commission if you click this link and make a purchase at no additional cost to you.
If you have a small space, such as an apartment balcony, the Solo Stove ranger is going to be your best bet. Additionally, if you have limited space in a car, truck, RV, etc. the Ranger will allow you the comforts of a fire pit without requiring too much real estate.
Breeo's flagship model is the X-Series; it features a stainless steel sear plate and the ability to add their outpost cooking system. The Yukon is Solo Stove's largest model at 27" and offers an impressive fire for larger gatherings.  While the Solo Stove has a limited add-on called the Hub to aid in cooking, Breeo's Outpost Cooking System is much better and can be used with the Solo Stove, or any other fire pit.
The Breeo X-Series comes in the 3 sizes listed above. Again, while these fire pits are technically 'portable' with enough strength and space, the X-Series is the last fire pit you're going to want to move. It utilizes COR-TEN steel, aka weathering or structural steel, in the body, which adds significant weight.
The trade-off with using COR-TEN is it is made to be outside year-round. The COR-TEN steel develops a beautiful patina over time and can become more of a centerpiece as opposed to stainless steel which does not age nearly as well.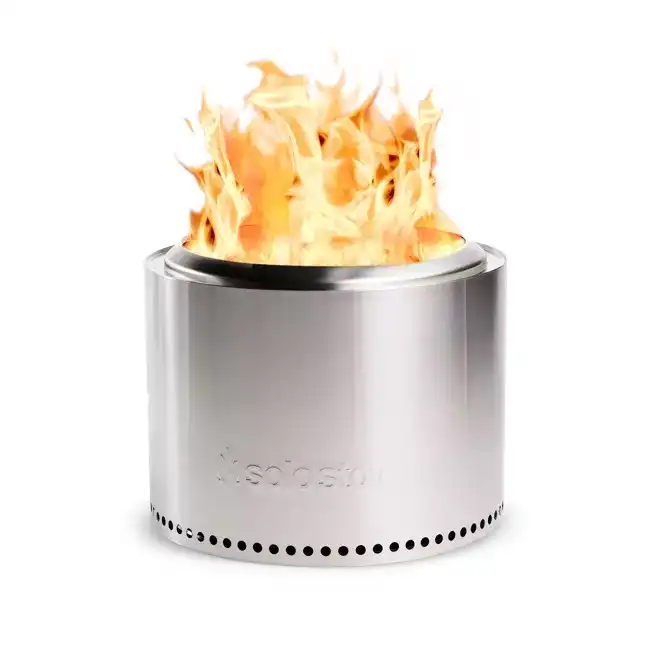 Bonfire 2.0 | Solostove
Fire pit built for the backyard and beyond. Easily light up smokeless fires anywhere life takes you.
Check Price
We earn a commission if you click this link and make a purchase at no additional cost to you.
The most notable difference between the two is the weight! As you can see, it is a dramatic difference.  The Solo Stove weighs less than half that of the Breeo. While all fire pits are technically portable, you have to decide on what is 'portable' for you.
For someone with adequate space in an RV or truck, either of these will be fine as long as you don't have to carry them long distances. These fire pits are awkward to carry and it's especially tough if the fire pit is still too hot for bare hands.
You can buy some heat-resistant gloves, but these are only good for lifting the fire pits a short distance before you'll start to feel the heat on your hands.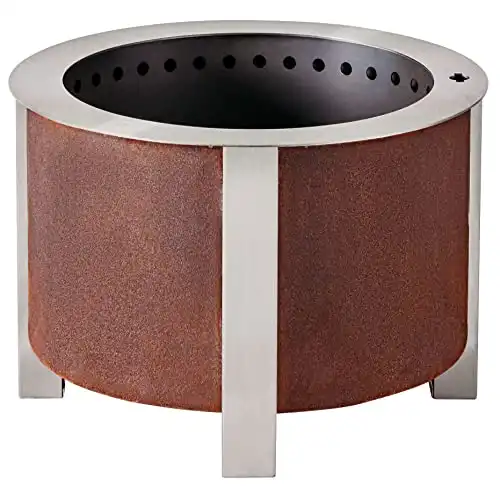 We recommend the OZERO's Heat Resistant Leather Gloves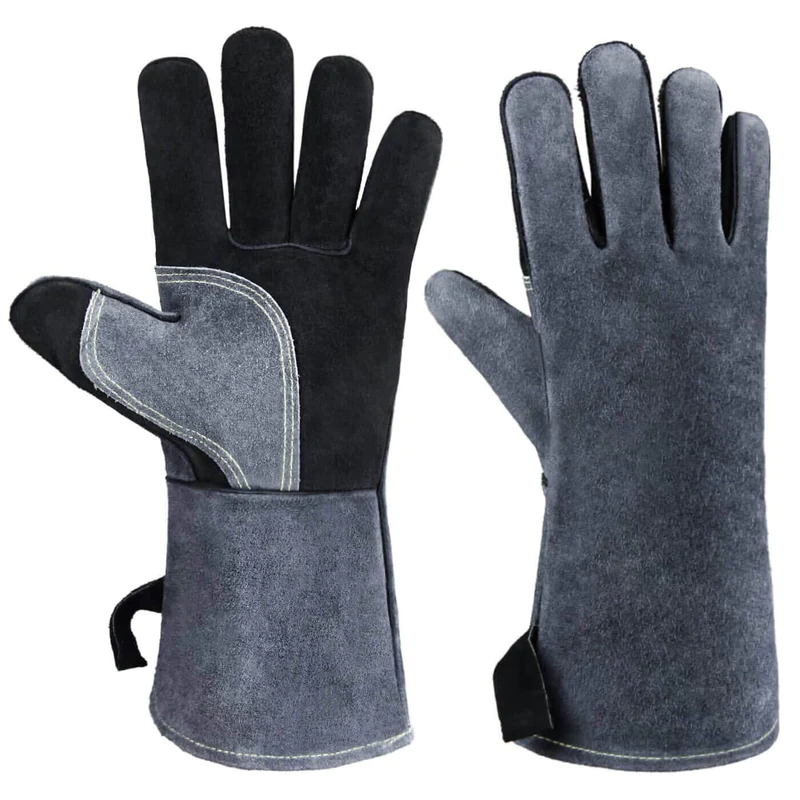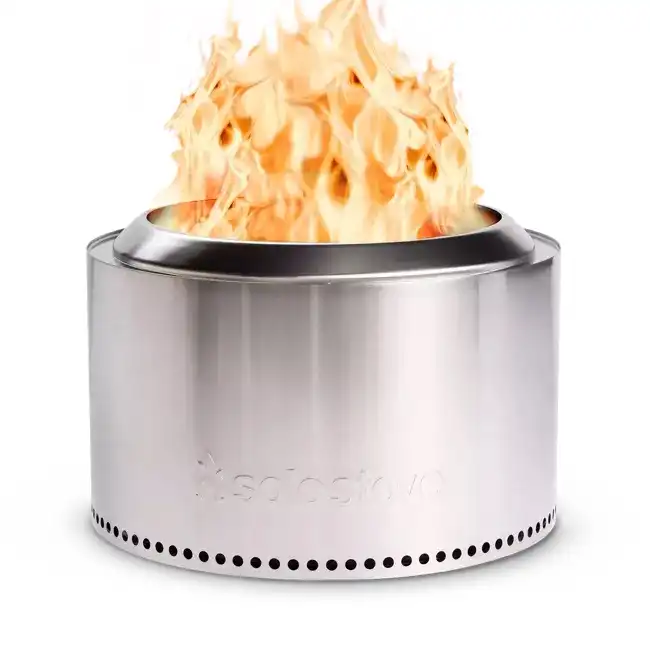 Yukon 2.0 | Solostove
The biggest and baddest smokeless fire pit. The fire pit was created for community. Make memories for years to come with the fire pit built to last.
Check Price
We earn a commission if you click this link and make a purchase at no additional cost to you.
Other Breeo and Solo Stove Models
In addition to the main product lines, Breeo and Solo Stove offer fire pit options that don't exactly have a direct competitor.
Solo Stove released The Ultimate Grill Bundle which resembles a stainless steel Weber grill more than anything else. While it's far from conventional, the grill does its job and cooks food the way it's advertised.
However, Solo Stove's grill is specifically that, only a grill. This is not a fire pit-grill combo. Breeo's Luxeve line adds some color and, as the name implies, a more luxurious look to your fire pit. There are 4 different color options as well as 5 different glass bead options to surround the upper rim.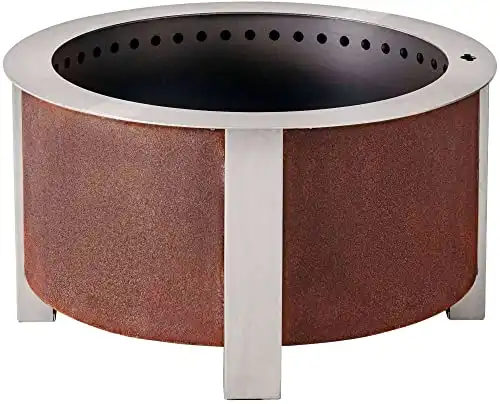 Is the Solo Stove Better than Breeo?
That's a question you'll have to decide for yourself! With Breeo you get exceptional durability, a more classic design and look, and much better cooking options. With Solo Stove, you get the best smokeless flame and fire, much lighter weight, and a wider range of accessories and add-ons.
DON'T FORGET
Don't forget to budget for accessories! The Solo Stove does not include a stand, while the stand is built into the Breeo fire pits. Check out our full list of bonfire accessories.