I have owned a lot of fire pits and camping stoves. I have three fire pits dotting my yard right now and for camping stoves. I don't even use one of them anymore because it has an odd diameter of only 19 inches and a cage around the top, which means I can never fit any of the wood that gets delivered inside without cutting it down.
Let me tell you from years of experience; there is no gumption trap bigger than wanting (or worse, needing) to start a fire and realizing that the wood you have won't fit.
It becomes a huge ordeal to have to find the tool (and hope it is charged) to cut the pieces or cut them by hand (we have three axes designed for felling trees and building a wooden cabin, but boy, are they heavy), especially when all you want to do is warm yourself by the fire, sit down and have a drink after work, or build a bonfire for a social event.
So what's the solution? Invest in a fire pit that has a bigger diameter so that you can chuck in any pieces of wood you have delivered, find on your property, or buy at the store without resorting to your axes or tools (seriously, how are they never charged when you need them?).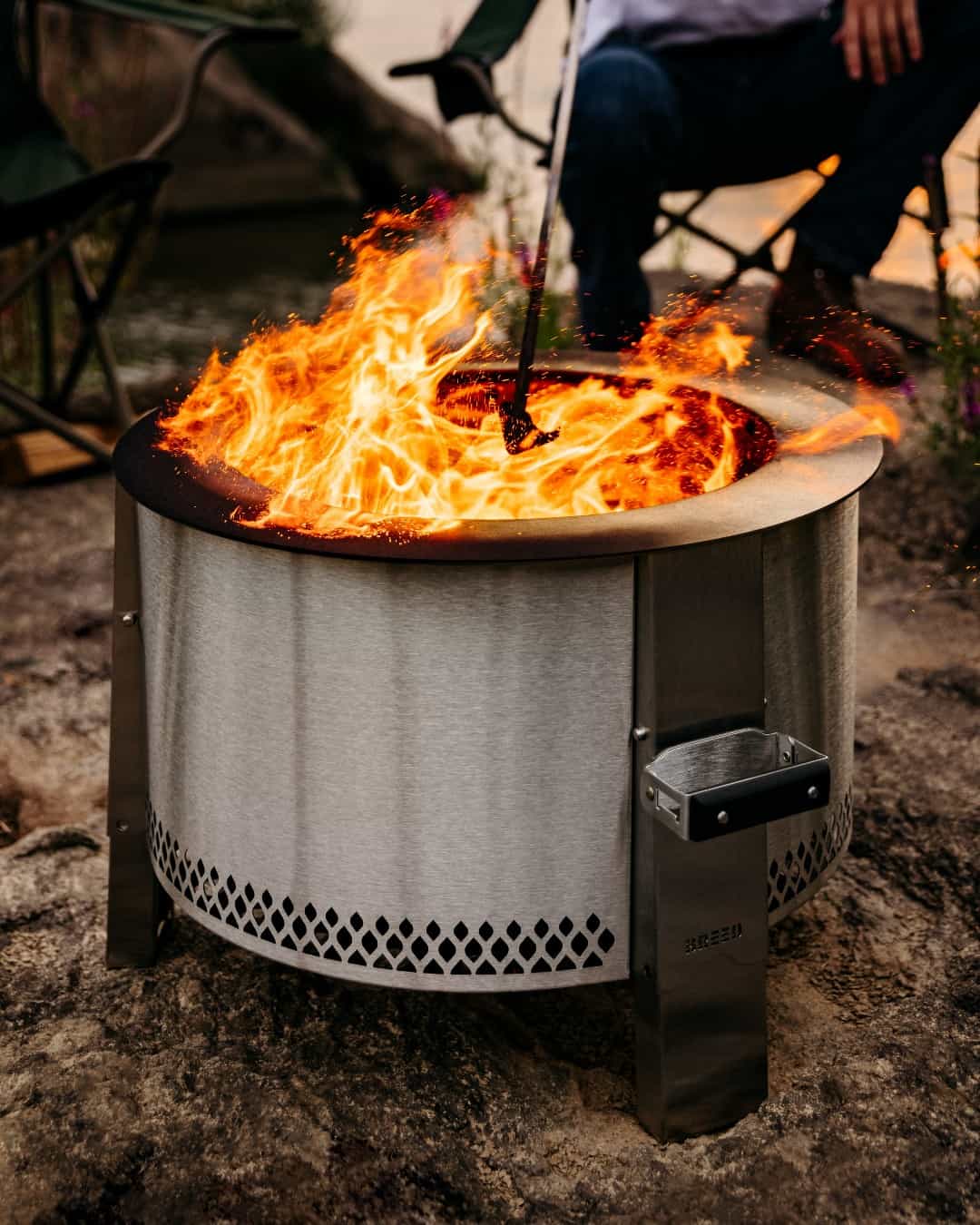 Bottomline Upfront
If you are ready to spend the kind of money that Breeo requires, get the 24. The Breeo 24 is the same as the 19 in all areas but one: It is wider. This bigger diameter means you can fit odd branches and roughly cut hardwood pieces without having to break out the chainsaw during a social event.
Main Differences Between Breeo 19 vs Breeo 24
The main differences between Breeo 19 vs Breeo 24 are:
There are two steel options for both (Corten or stainless steel) for both, but for the Breeo X19, the extra stainless steel option is $100, whereas for the Breeo X24, it is $200 more because of the size.
The Breeo 19 weighs 47 pounds, whereas the Breeo 24 weighs 62 pounds (definitely have a partner to help you move it into place regardless of the model you buy).
The Breeo 19 has the same height as the Breeo 24, but it's only 22 inches in diameter, whereas the Breeo 24 is 27.5 inches in diameter.
The Breeo 19 is about $800 with the bundle, whereas the Breeo 24 is just over $1200 with the bundle.
What Makes a Superior Fire Pit?
I used a few factors to make my decision on which model is best:
I looked at the function
I compared their size (and how easily they fit larger logs)
I examined price
Material for the Breeo 19 vs. 24
I had no idea that all of the Breeo smokeless fire pits had options for Corten and stainless steel because the only models I saw reviewed (or in person) were stainless steel. It took a bit of work, but I finally found a long-term review online from Break It Yourself, where the Corten steel made an appearance.
Truth be told, it is much darker when you look at their website than in person. I actually liked the color for the corten steel when I looked at it online, but I'm glad I found a review with some video footage because the color in person looks more like you left your cheap steel fire pit out to rust (which, according to science, is basically what you do but on purpose).
Note: All of the Corten steel fire pits arrive with a blue steel finish. The reddish iron oxide patina naturally develops with time, so don't be shocked if you buy the cheaper material, and, as Jim Carrey says, the pen is blue.
How Do I Maintain a Breeo Fire Pit?
You need to be aware of a few steps depending on the model and the material you choose.
Corten Steel
Firstly, if you purchased the cotton Steel alloy, you will still have to use a dry wire brush to spot-clean it as you use it or rub away other dirt and debris with a damp cloth.
Stainless Steel
If you pick the stainless steel, you can clean it with a soft cloth and a stainless steel cleaner if it gets particularly dirty, especially on the outside. Still, most of the time, any material or dirt on the inside will burn itself away the next time you start a fire.
Accessories
If you purchase the accessory bundle and have the grill plate, called the SearPlate, you must clean it with soap and water each time you use it. Obviously, you need to let it cool before you do that, but once it is cool, you can scrub away chunks of char or other mess with a wire brush or use a grill scraper. I use the grill scraper we have for our barbecue.
Then you can use a regular degreaser and scrubbing pad but be sure you wipe with the grain and not against it. Like most cast iron products, it will build up a natural seasoning if you take care of it.
Tip: Before I cook anything on my grill plate, I like to pour olive oil onto a folded-up paper towel (once the fire below is hot), and using my grill tongs to hold it in place, wipe it along the grate so that it is seasoned, just like you would pour olive oil onto a hot pan before cooking.
Breeo 19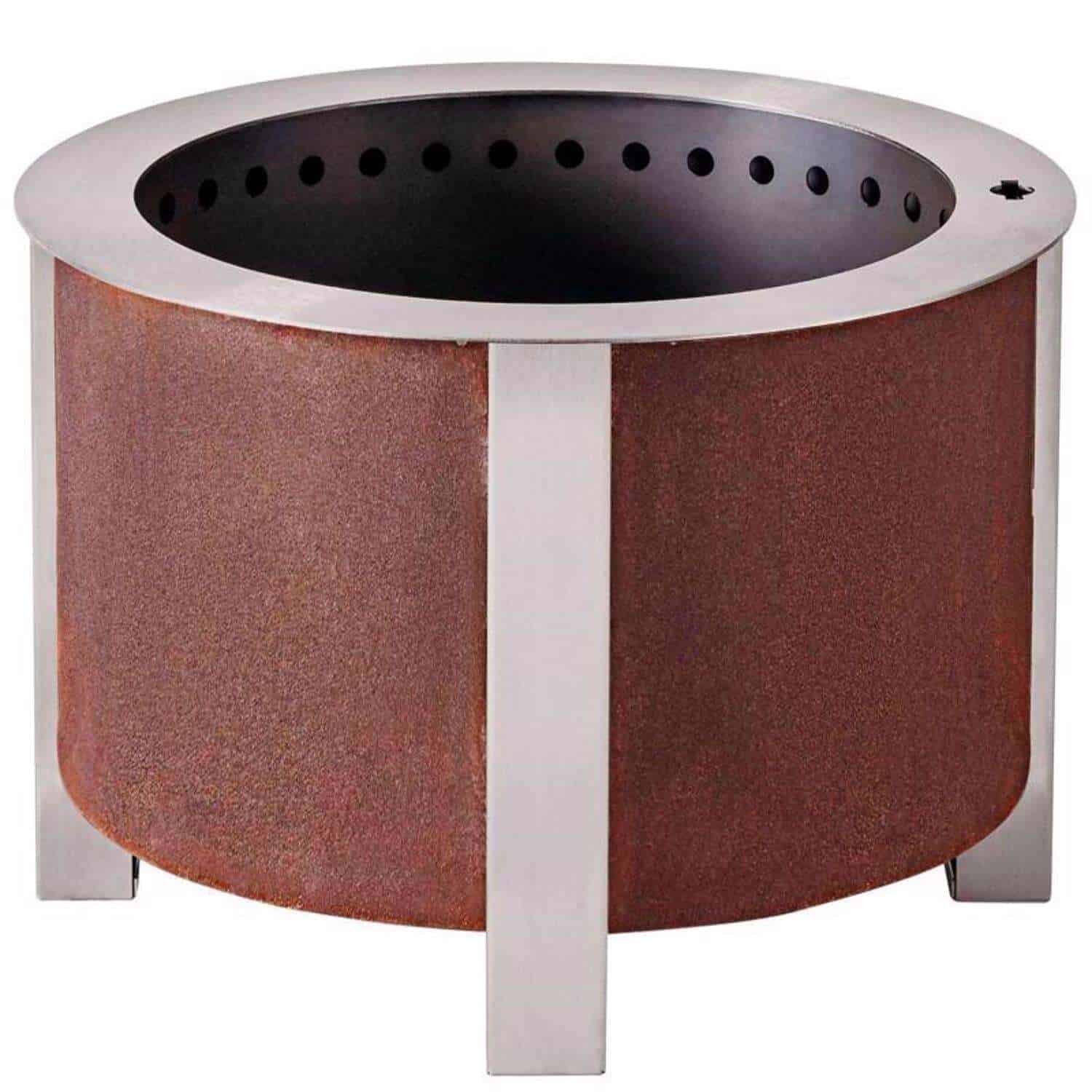 Breeo 19 is the smallest of the Breeo line of smokeless fire pits. But don't let that fool you; it is anything but small.
Breeo is the only company on the market that has the number of air holes included in the bottom ring, the top ring, the base stand, and the interior plate. These air holes are essential to smokeless functionality, so the more holes are provided, the less smoke you will generate and the better your overall quality will be.
The cost is an average of $800, but this includes the bundle and free shipping for the stainless steel model ($700 for the same but with Corten steel). Without the accessory bundle, you can find it online for about $400.
Tip: To build a fire, I like to use:
Paper towels I use to wipe off the stove or remove grease, or even clean paper towels; I toss all of my oil or butter-sodden paper towels in a bag and save them for fire starting. However, I recently found that if I collect grass clippings after mowing the lawn, those bad boys go up in flames before I can blink. Definitely save yours if you mow a lawn.
Cardboard–for this, I tear off the labels from packages and toss them in the bag with the paper towels and small pieces of ink-free cardboard boxes.
Thinly split softwood–I order boxes of kindling sticks that burn for about 10 minutes and really help the fire get going. I also toss my annual cuttings and trimmings from yard work.
Hardwood, which I have delivered every season or cut and let dry in the backyard.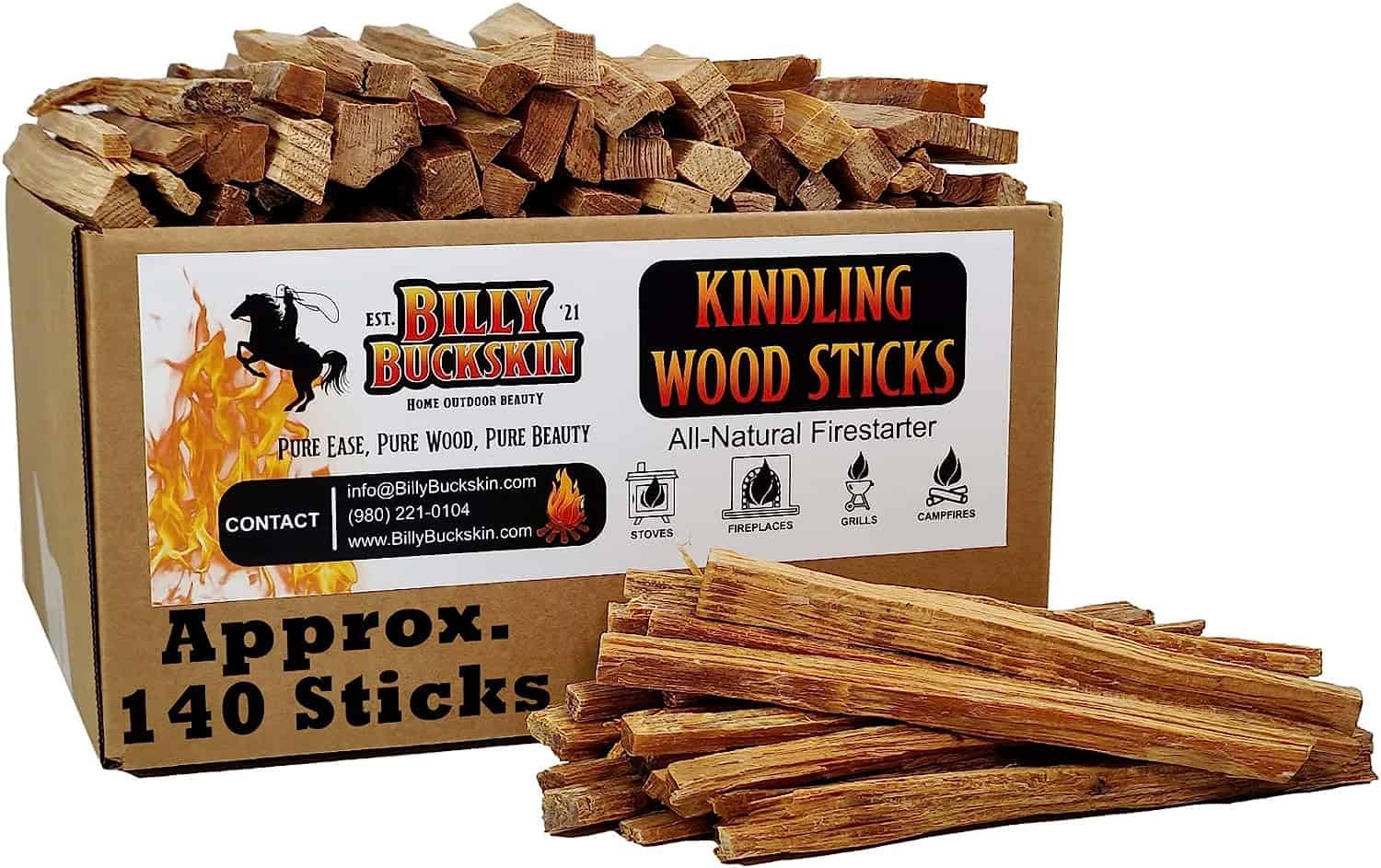 Pros and Cons: Breeo 19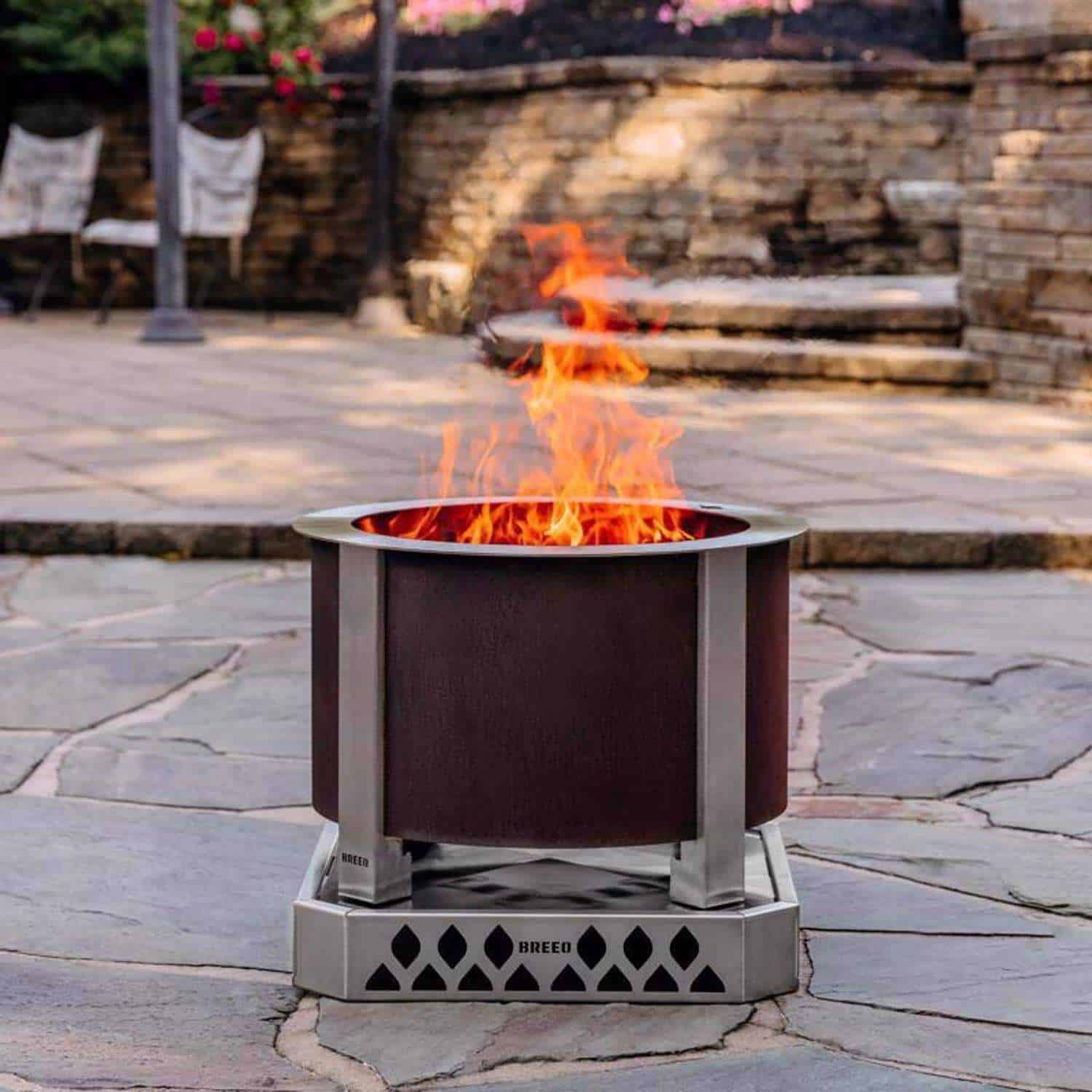 Pros
It comes with a lifetime warranty.
The bundle comes with an outpost grill for cooking, a lid to stop sparks, and an ash shovel.
You can choose the Corden or stainless steel exterior.
You can cook on it well, but only if you invest a few hundred dollars for grilling accessories.
Cons
Crazy high cost compared to other smokeless fire pits, especially if you get the accessory bundle.
You can't toss water on it to put out the flames like a regular campfire because it can damage the interior, so you have to stand there and wait for it to burn down completely.
Breeo 24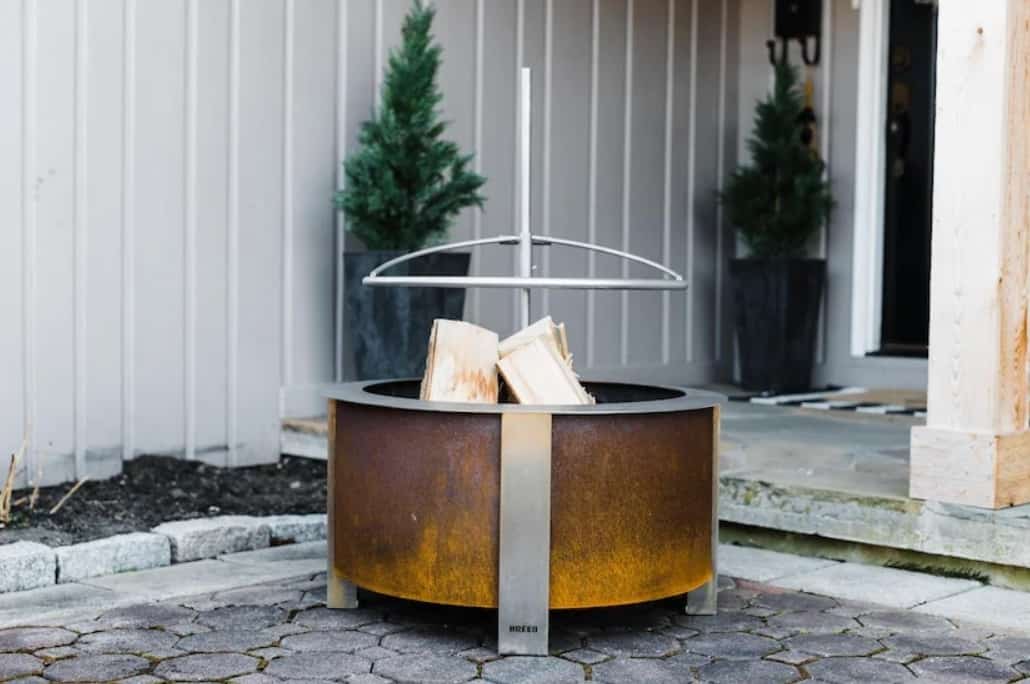 So when you look at these two models, you'll probably wonder if you're seeing double. Don't worry, you aren't. These two models are exactly the same, with the exception of their size. And even then, there is only one different parameter: the outside fire pit diameter.
The Breeo 19 has the same height but is only 22 inches in diameter. By comparison, the Breeo 24 is 27.5 inches in diameter at the same height. I was surprised to learn that the extra 5 in around the diameter adds 15 pounds to the overall weight.
I was even more surprised to learn that there was an extra $400 bump in price. Why are these models so expensive?
It comes down to where they are made.
All of the Breeo models, including the 19 and 24, are made in Pennsylvania and come with a lifetime warranty. The stainless steel and the design might be almost exactly the same as other smokeless fire pits, but the difference is you know your stainless steel is American made and doesn't come from China. You also know that if anything goes wrong over the course of its lifetime, you can have it repaired or replaced.
Can we really put a price tag on patriotism and lifetime warranties? Apparently, we can, and that price tag is about $400.
The cost is an average of $1200, but this includes the bundle and free shipping ($1000 for the Corten steel model). Without the accessory bundle, you can find it online for about $600.
Tip: The biggest attraction of the accessory bundle is the grill plate that you can put over your flames, but this means you are effectively paying a few hundred dollars for the opportunity to cook over an open fire. You can easily invest that same amount of money in a much higher quality barbecue or grill for your backyard and cook food at a constant temperature instead of having to monitor the fire.
Pros and Cons: Breeo 24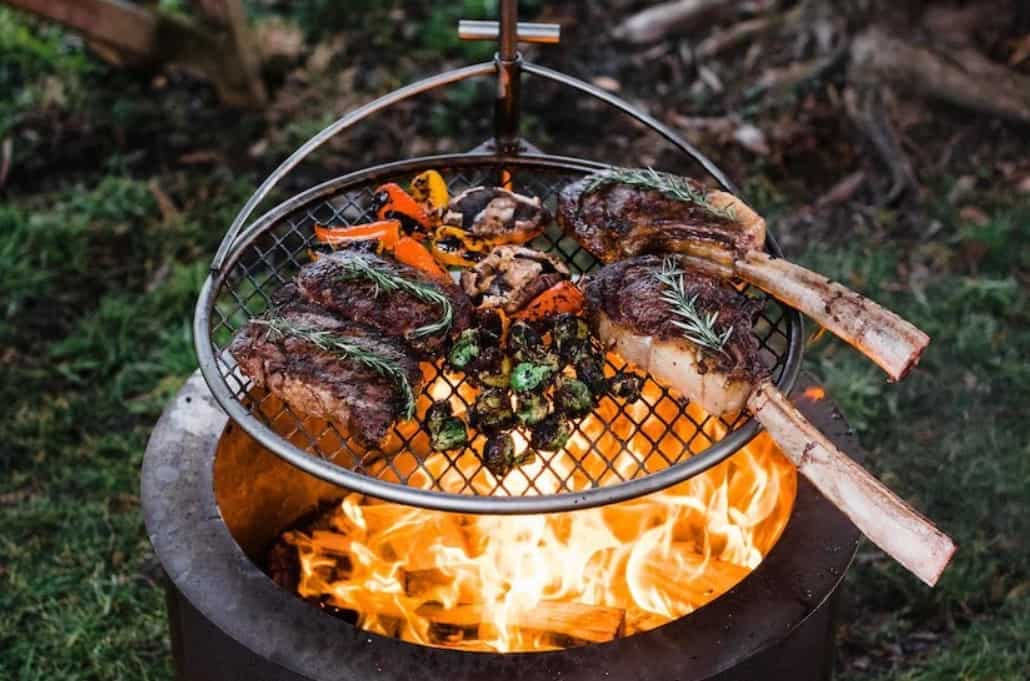 Pros
You get a lifetime warranty.
The bundle includes an outpost grill so you can cook on top, a lid to stop sparks, and an ash shovel.
You can choose the Corden or stainless steel design.
Cons
It is supremely expensive.
The product is quite heavy, which means it is meant to have a permanent spot in your yard and not be moved around.
Alternative Products
If you want a wood pellet fire pit rather than the hardwood pit, the Flame Genie has an option that is portable but only has a 13-inch diameter.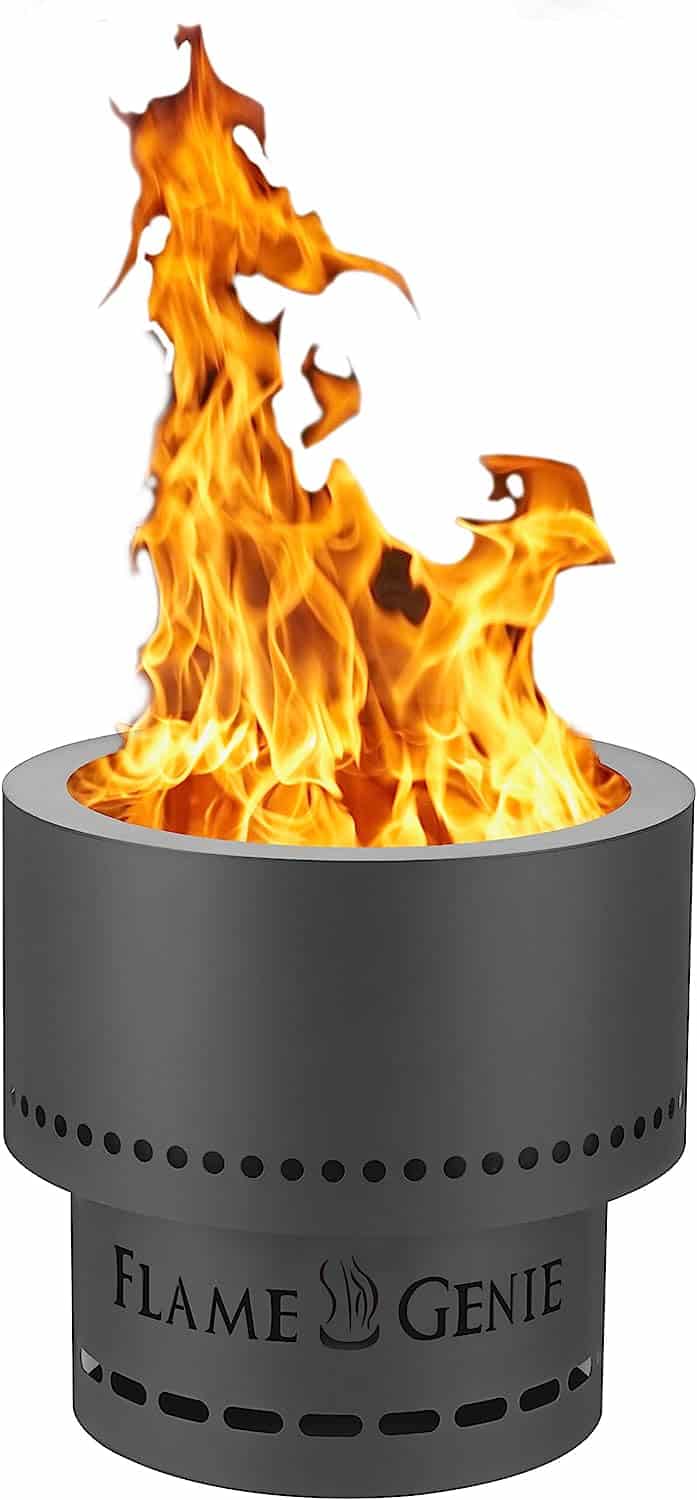 If you want something smaller and more portable, the BioLite fire pit is a combination fire pit/grill you can take camping.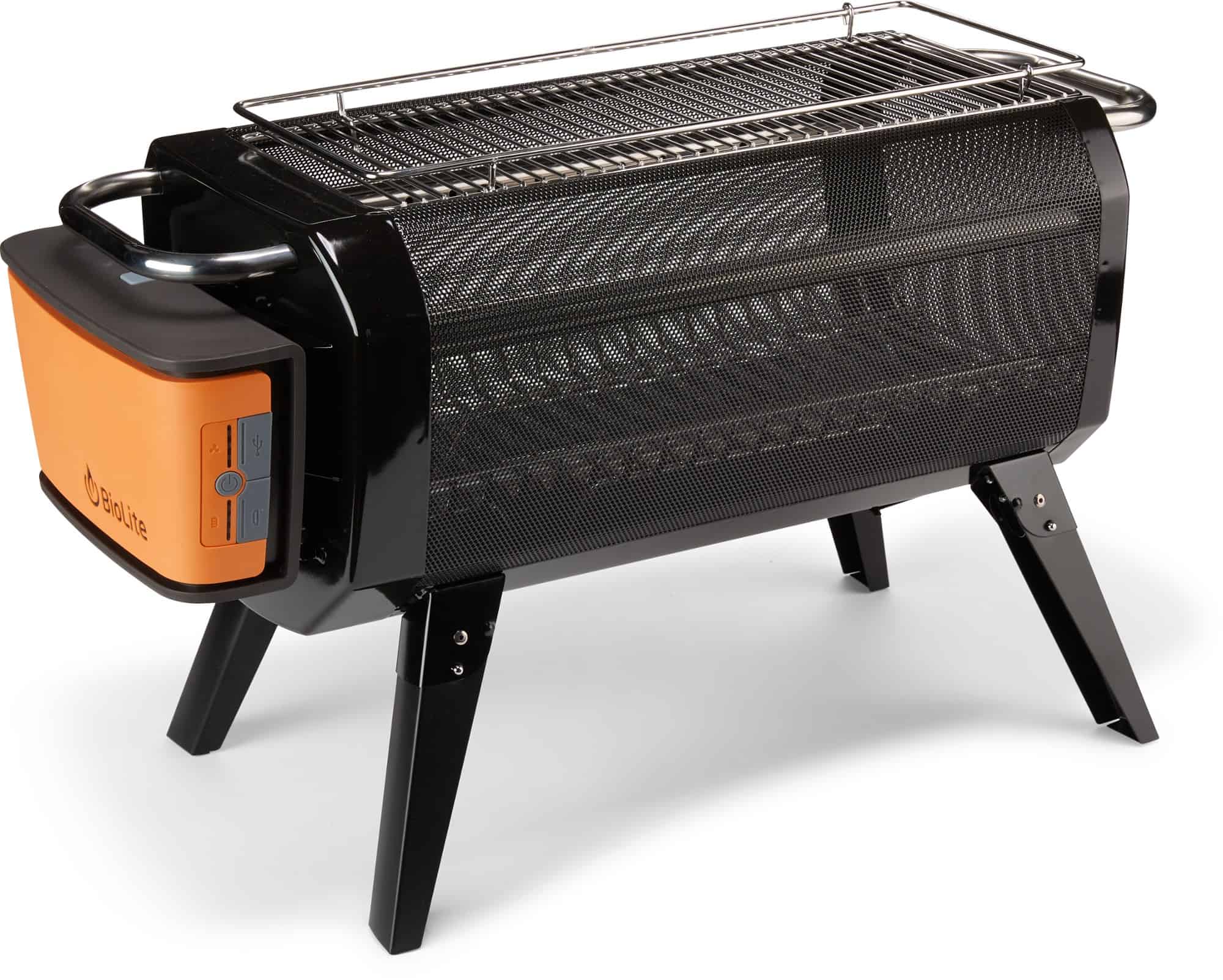 The Solo Stove Bonfire has almost exactly the same design and shape but is much cheaper.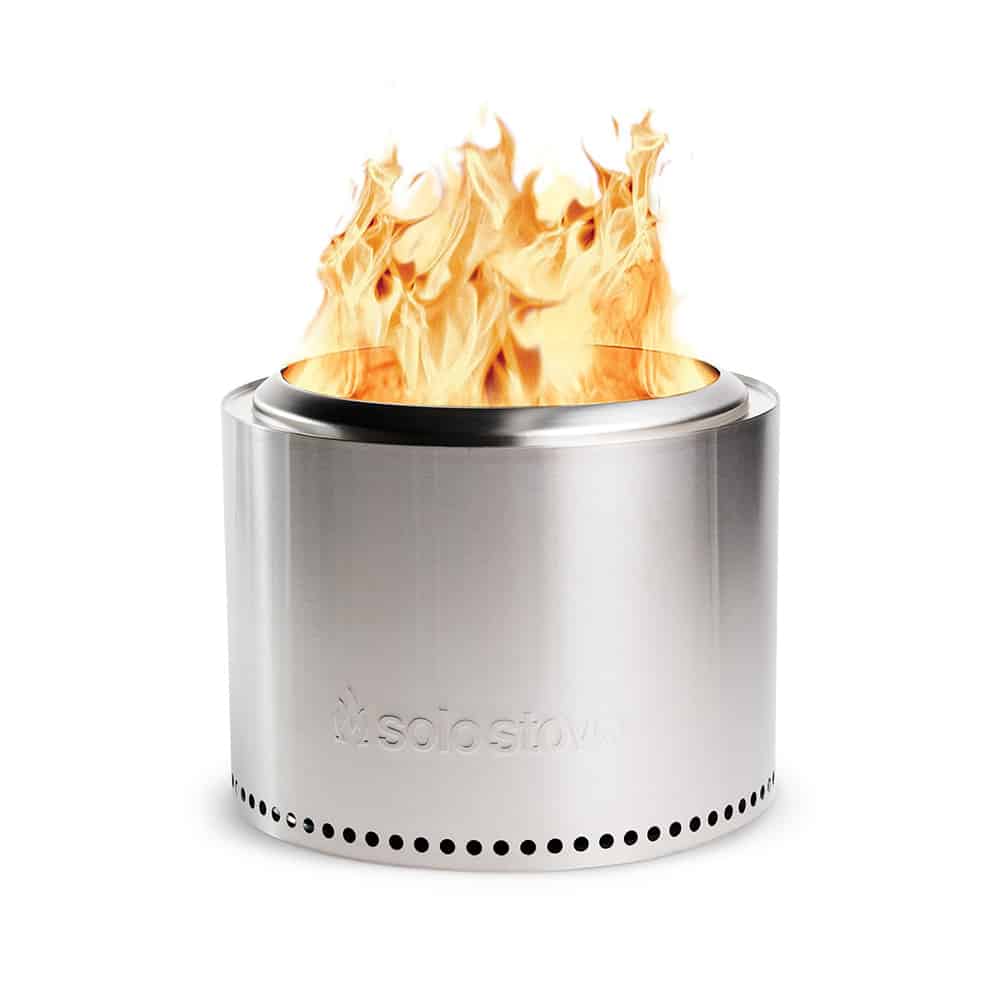 Burly features a similarly high-quality steel design, and it is almost as large; it just lacks the grill aspect of the Breeo.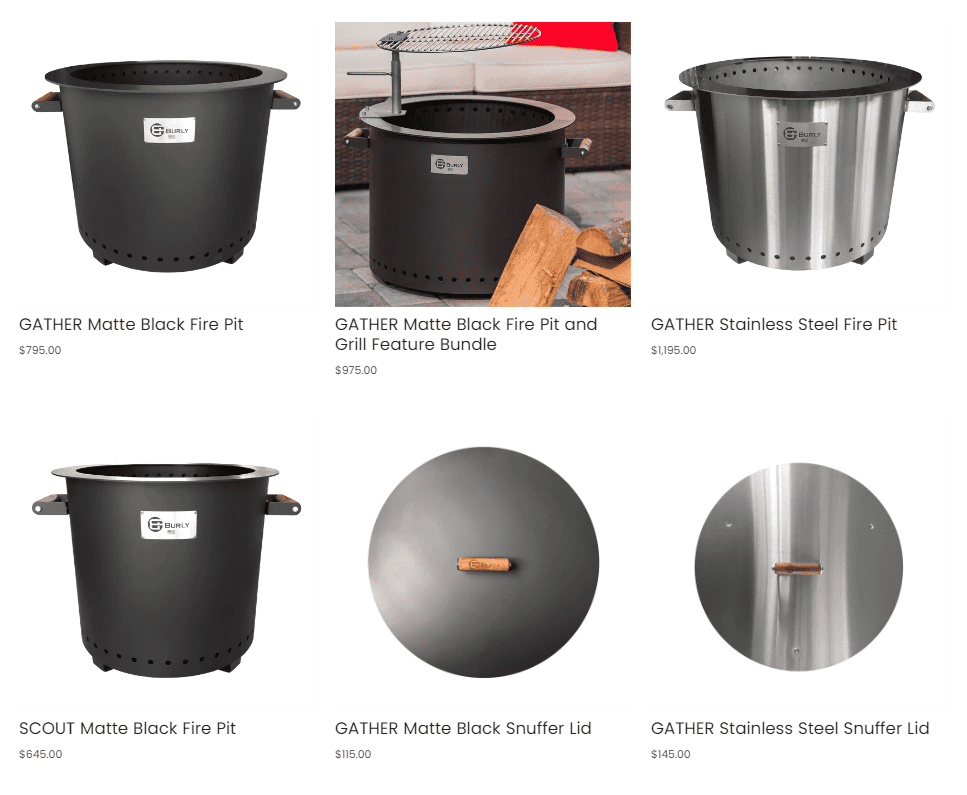 Read More: Top Breeo Fire Pit Alternatives
FAQs
Question: Where Can I Put the Breeo Fire Pits?
Answer: You should always place them on a fireproof surface like dirt, rock, or stone. Never put them on a composite deck, wood deck, or stamped concrete surface.
Question: What Does the Warranty Do for the Breeo?
Answer: The warranty that you get states that the company will repair or replace your fire pit, but they get to choose which one they do. The warranty does not apply to regular wear and tear, modifications you make to it, accidents, negligence, or any situation where you have misused your product.
The warranty won't cover damage that the fire pit does to things like a patio or deck, such as discoloration or damage, which is why you must read over your manual when you buy the product and follow all of the rules accordingly. Alternatively, you can be like my dad, who purchases products and almost immediately makes modifications and voids the warranty with no regard.
Question: How Do I Put a Fire Out?
Answer: According to the user manual, you are not advised to move the fire pit or store it until you have extinguished all of the ashes and the coals and the entire fire pit is completely cool. You are not allowed to pour water on it or use any other method to extinguish it other than to wait and let it burn out on its own. However, you are also not allowed to leave the fire pit if it is still burning.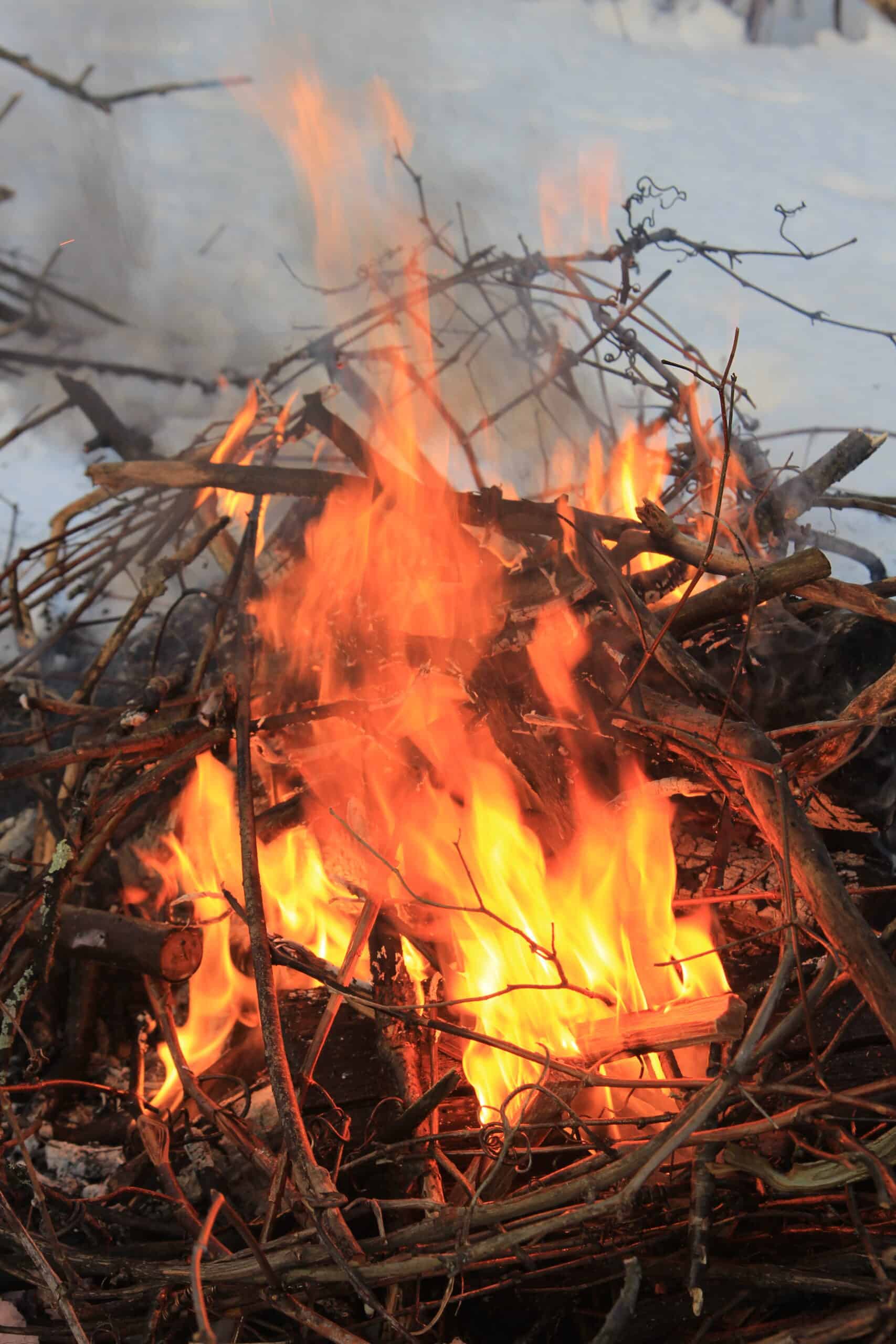 Basically, this means you need to time your fire building so that it can burn down while you are still comfortable sitting outside by the fire. Even then, you still have to wait about four or five hours for the entire fire pit to cool down before you can remove the ashes or move it inside.
Why Breeo 24 Smokes the Breeo 19
All three Breeo smokeless fire pit models are top quality because of their oxygen intake. Still, the Breeo 24 is slightly bigger, which means higher functionality than the Breeo 19 and fewer issues with wood being the right size. So if you are already going to spend that kind of money, wait until you can get the Breeo 24 and have a bigger fire with higher heat and an interior bowl that can fit bigger pieces of wood.
Read More: Best Places to Buy the Breeo Fire Pit Online